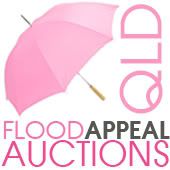 Unashamedly stolen from
Sarah
, all in the name of a good cause (and my best friend's house which was under 30ft of water).
Help those affected by the terrible flooding in Queensland
Display the above button on your website, blog, etc. Get it
here
.
Purchase
beautiful items to raise money for QLD flooding.